Pollinate your Garden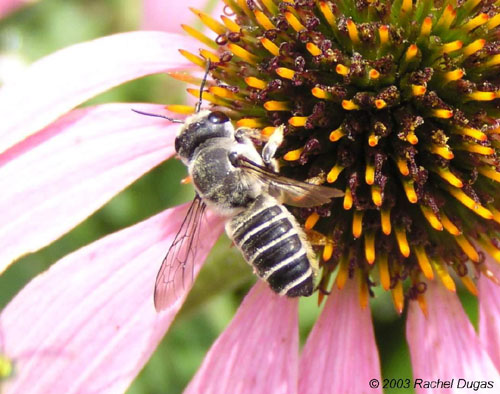 Our largest beehouse suitable for large gardens and mason bee keeping enthusiasts:
Roof Overhang: protects bees from elements
Pitched roof for water runoff
Emerging room for cocoons
Easy to clean
Durable and attractive
Made from sustainable resources
Predator guard (optional): protect against woodpeckers and wasps
Quicklock Corn Nesting Trays included
Hinged roof protects cocoon emerging room
Environmentally Friendly
Made from sustainable resources to last many summers
Quicklock Corn Nesting Trays are made from environmentally friendly corn material with colours that help bees find their nexts.
How our Stacked Tray-System works
Our STS consists of stacked pieces of plastic or wood quicklock trays with grooves. When stacked they create tunnels where Mason Bees nest and lay their eggs. In the fall, pop the trays apart and gently slide out the cocoons with our Bee Scoop. In the spring, just slide back in and you'll be ready to go.
What are Mason Bees?
Mason bee, Osmia lignaria, also known as the blue orchard bee, is friendly and an efficient pollinator for fruit such as apple, cherry, almond and blueberry. Beediverse houses are an excellent way to encourage these pollinators into your garden.
What type of system do Beediverse use to manage mason bees?
Mason bee nests at Beediverse are based on the Stacked Tray-System (STS) that consists of stacked pieces of plastic or wood Quicklock trays with grooves. These create nesting tunnels when stacked. Our nests are designed to be taken apart in the fall for cleaning and to rid of any harmful pests. With 20 years of experience in Mason Bee keeping, Beediverse offers top-quality, durable and long-lasting products carefully designed to suit the needs of our customers.
Go GREEN! Beediverse nests are based on the Quicklock system that is durable, attractive and re-useable season after season.
Our 14th year. Over 38,000 Reel Mowers Sold
Now in our 14th year, we are proud to have sold and supported over 38,000 mowers. People Powered Machines is more than an eco e-tailer, we are a long standing company with real people that support our products. We are totally committed to reducing gas mowing, noise emmissions, and returning pleasure to backyards everywhere! Let us know if we can help you with your decision in any way.